Novibra Type EH


Type EH is designed mainly for mobile applications where high dynamic and shock forces are encountered.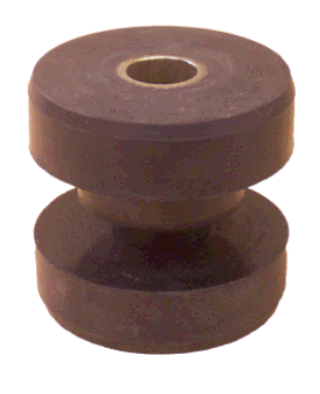 Dynamic vertical movements in both the directions are restricted and excellent stability is provided horizontally.

Racking and twisting stress of brackets are accommodate while at the same time obtaining vibration isolation and shock absorption.







• OFF ROAD EQUIPMENT • MILITARY VECHICLES
• TRANSPORT MACHINERY • CONSTRUCTION EQUIPMENT
• AGRICULTURAL VEHICLES
• INDUSTRIAL MOBILE MACHINERY

Click here for Novibra EH Technical Data Sheet

Functions of EH include:

• Dynamic efficiency in all directions.
• Attenuation of structural borne noise.
• Accommodation of misalignment and distortion.
• Simple design - easy to install
• Fail-safe installation
• Wide load range, 80 to 450 kg.

Type
d
D
D1
H
H1
H2
H3
H4
Max Load (kg)
A
B
EH 4850
13.0
50
32
50
20
10
20
20
60
120
EH 6463
17.0
64
40
62
23
14
25
23
100
190
EH 9075
23.0
89
58
73
25
19
29
25
260
420